yoga schedule - online and live
Live classes are offered in Murnau am Staffelsee
Classes in German are offered live and in person at Yogablu Murnau:
Wednesdays 6.15pm – Ashtanga basics
Wednesdays 8pm – Ashtanga intermediate
For more information and bookings please go to www.yogablu.de
In a private class, we can focus more deeply on your own personal needs and intentions. We can work on a sequence that suits your individual needs, which you can practice at home. Private classes can be taken as often as needed, usually every 2 – 4 weeks. At each appointment, we will build on your personal sequence, making changes as needed, as you grow in strength, flexibility and vitality. During private classes, we can focus on your own personal interest in Yoga – it can be designed around the therapeutic use of Asana, breathwork, meditation or even include more applied philosophy. The choice is yours. 
Classes can be taken in English or German.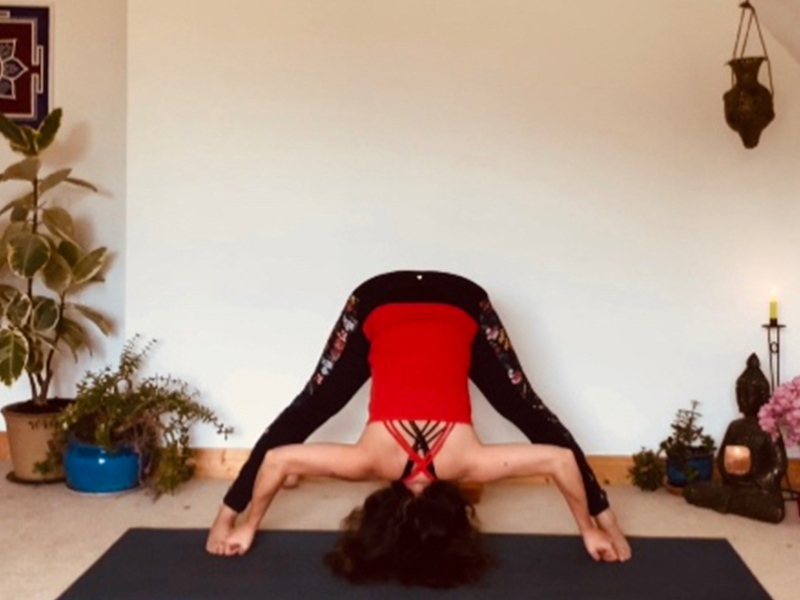 Zoom classes for practitioners with previous experience (intermediate level):
Fridays 10am – 11.30am – Sandra's sequence 
Mondays 7pm – 8.30pm  
Ashtanga primary series 
(10 euro per class)
Classes are conducted in English by verbal instruction only.